tactile design: ito junji tribute, 2017
a 3D sculpture in tribute to uzumaki by ito junji, a famous horror manga artist.

background

at first glance, the sculpture looks like an ordinary snail enclosure but on closer look, it is filled with gory and abhorrent snail people. this translates ito junji's character as he has mentioned that horror is part of his everyday life in an interviews. this work has been showcased at TP Open House 2017.
the final outcome
I have stuck close to ito junji's drawing style of his distinct black and white style with loads of details.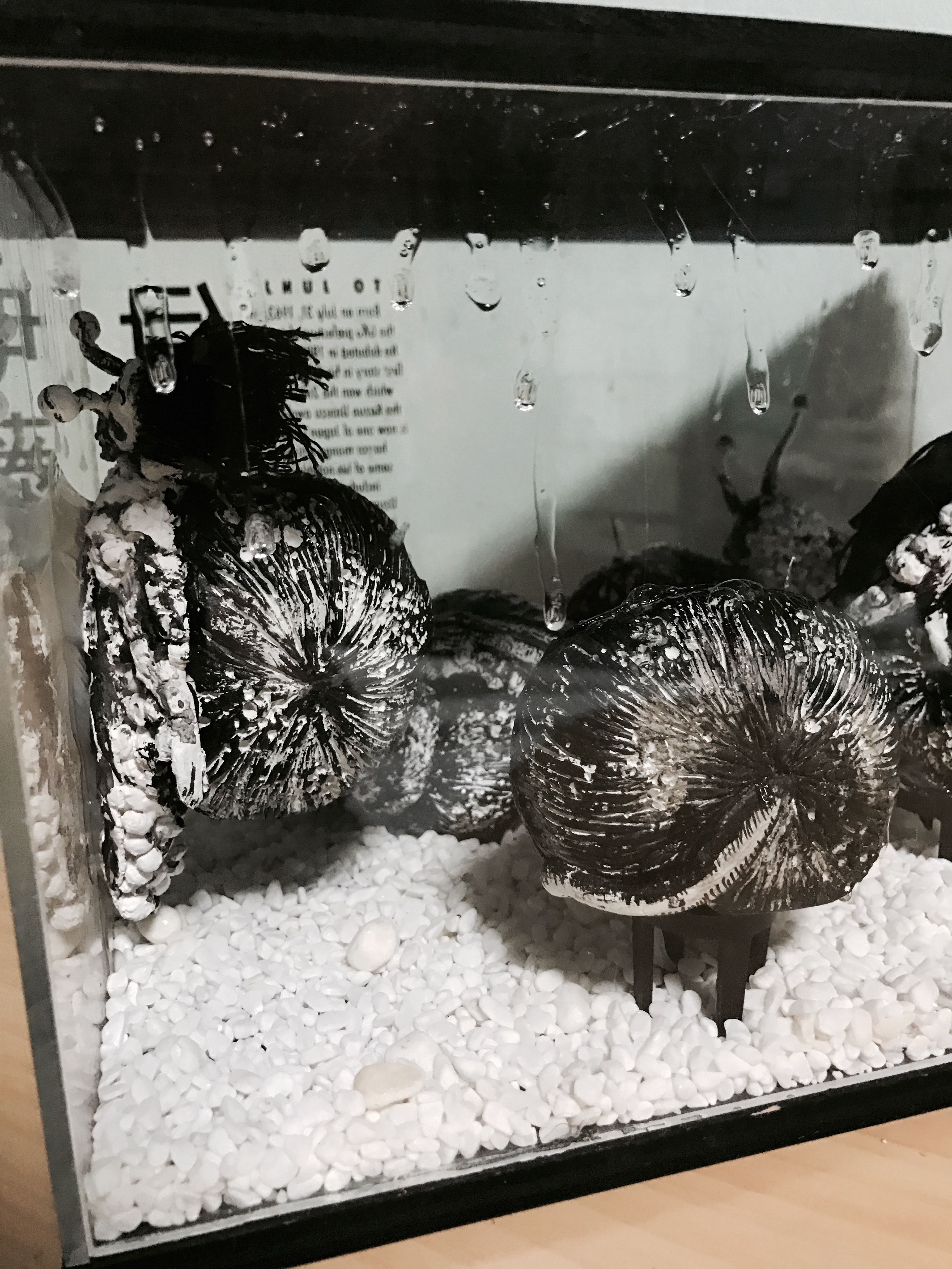 ito junji's response
ito junji actually saw my tweet on twitter and proceeded to like and retweet it. his response really touched me.

development journal
this video is a flip-through of the entire development journal which I have completed for this particular project. it includes a daily journal of everything from ideation to development and even the mockups of each component of the project. most imperatively, it includes progress shots of the entire sculpting and assembling process.