typography: horrorthon, 2017
branding of halloween horror nights 7 with the theme of 80s horror film marathons.

background
the project showcases characters of famed films in that era. it was challenging and pushed me to my limits as it took lots of research and forced me to use purely typography to convey terror, something I was undeniably uncomfortable with. however, with determination,
note: this is a fictional project.
key visual
this is the large format poster for the event.

event brochure

this event brochure is folded to form a booklet and can be opened up to reveal a map on the flipside. it follows the design treatment of the key visual closely, where there is a glow effect of the famous benguiat typeface, associated with stephen king's horror novels, up to the detail of the first and last letters being larger than the rest. there is also a glitch and static television lines overlay to mimic the appearance of a television screen.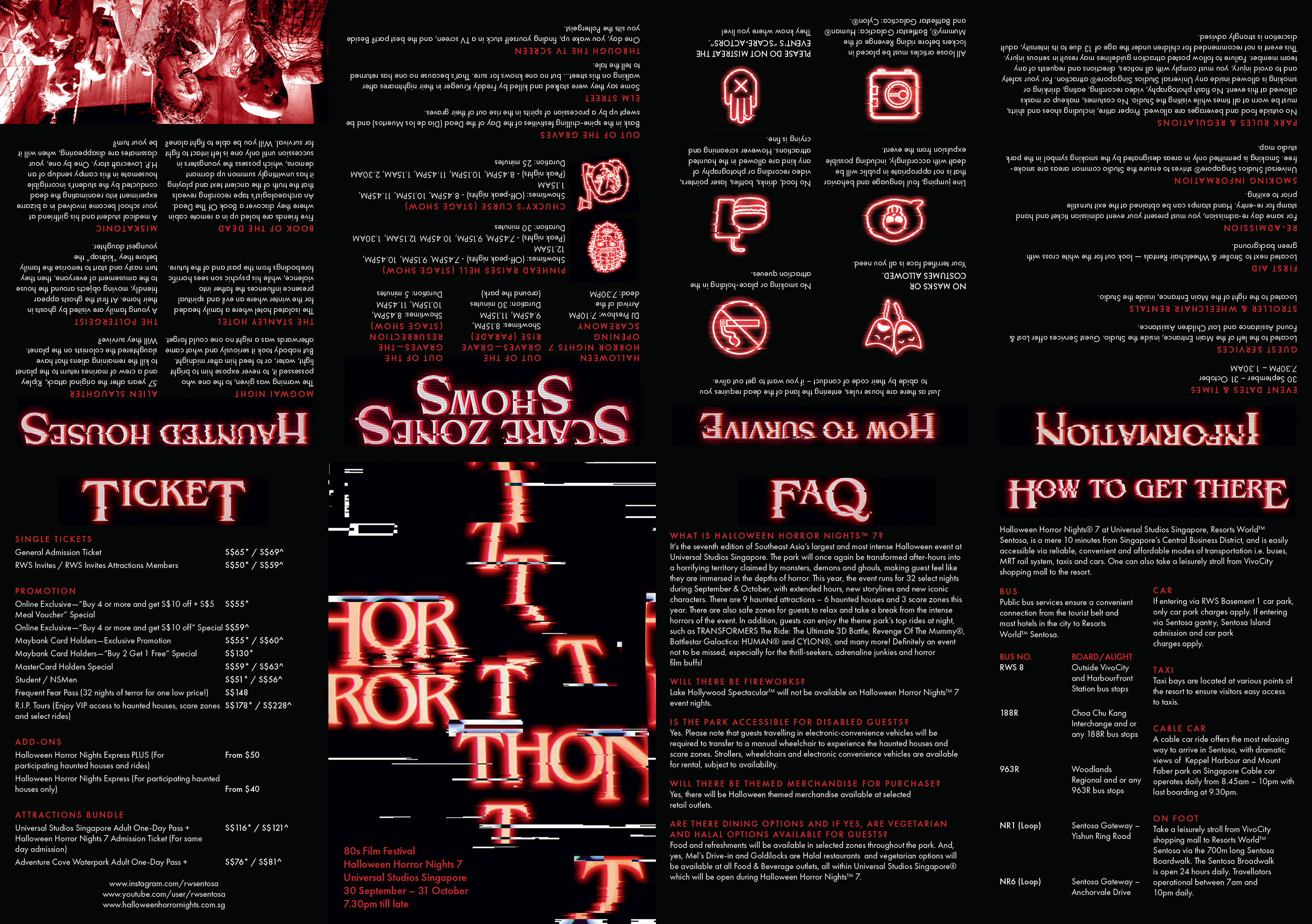 deliverables